Cloud services ​
Cloud platforms ​
Prepared wizards to connect selected cloud platforms such as IBM cloud, MS Azure, Amazon AWS, Hexio or Inteliments are ready. The connection to the clouds is done using MQTT client.
The wizards configure MQTT client in IQRF Gateway daemon for the selected cloud. There is also a link to detailed PDF step by step document and the video on the page.
Device management ​
Gateway backup and restore allows you to download all required user made configurations in a form of ZIP file. Backup file is later used to configure the new gateway (replaced) in an easy manner. No IQRF backup and restore is done at this moment so IQRF maintanance must be handled by the user separately.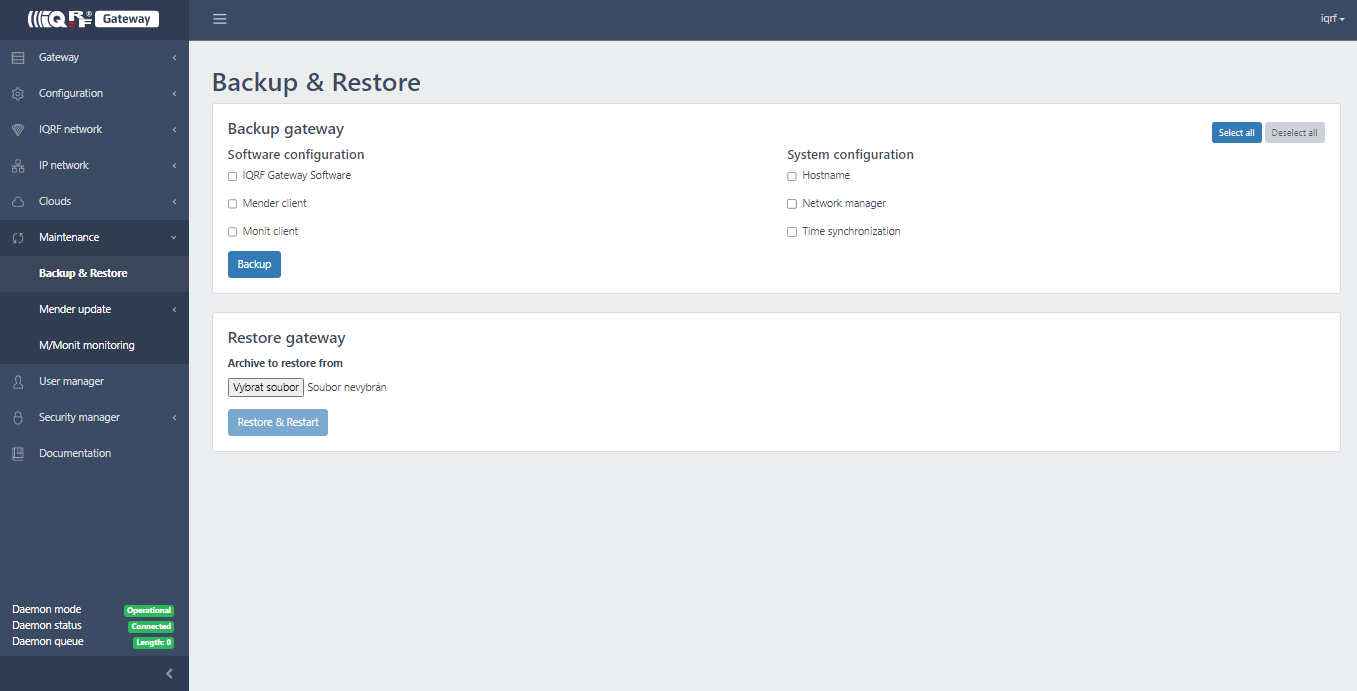 Mender update platform allows to register multiple gateways and perform OTA as well as troubleshooting tasks such as remote terminal and port forwarding across single or more gateways. There is a need to register the gateway to your user account. It is done via Mender token.
M/Monit can monitor and manage distributed computer systems, conduct automatic maintenance and repair and execute meaningful causal actions in error situations.