Service mode ​
Use the power of IQRF IDE and its IQMESH Network Manager to control your network. To connect to gateway from IQRF IDE, use Daemon's UDP channel.
Mode change ​
IQRF Gateway Webapp (/gateway/change-mode/) can be used to switch the gateway into service mode. Mode switching can be also done via management API .
Using IQRF IDE ​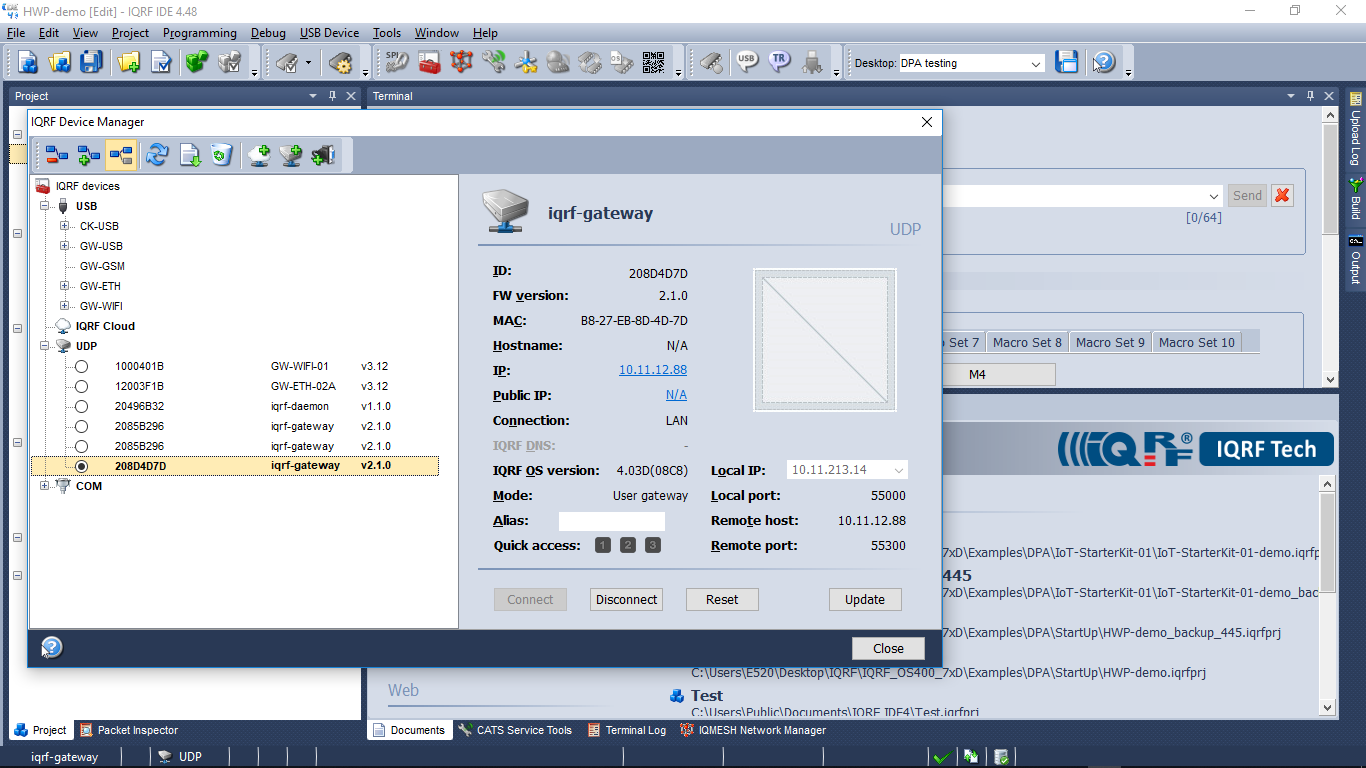 Select Mode: User gateway.
Using JSON API ​
Once you have finished working with IQMESH Network Manager switch the gateway back to operational mode. Channels MQ/WS/MQTT are active in operational mode.